List of betting sites in Kenya with high winning odds 2020
Sports is increasingly becoming a favourite source of entertainment for Kenyans from all walks of life. With sports comes betting and its excitements. Since the entry of betting sites in Kenya, there have been more cheer and excitement in support for both local and international sports. However, the government has recently instituted a ban against several betting sites for failure to comply with the betting regulations act, leaving only a handful of them.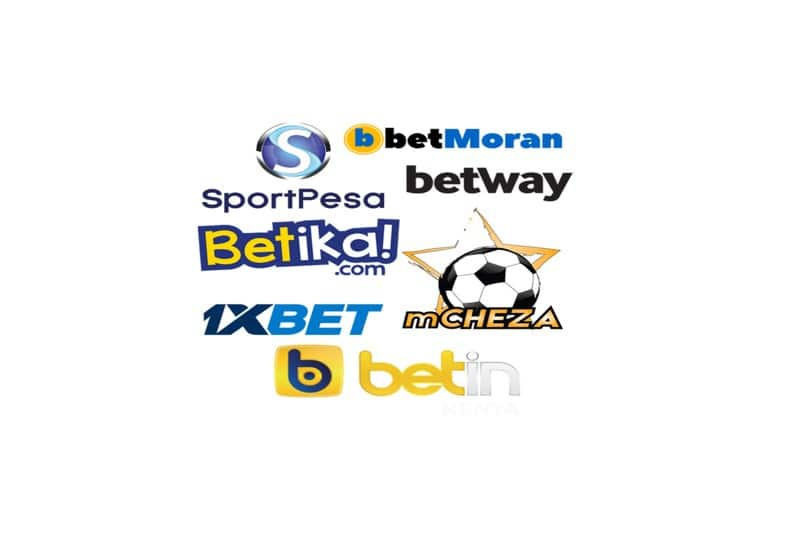 The Kenyan government announced that 27 betting sites among them the two big firms – Sportpesa and Betin will have their licenses cancelled until further notice. This announcement came in the wake of a skyrocketing number of people enrolling as participants. To deter their operations, the government had the Paybill numbers of these companies withdrawn by communication service providers, meaning that participants could no longer deposit funds. Despite not being able to access nor use the big companies, there are still betting sites with high odds that participants can enrol and place their stakes for big winnings.
Sports betting sites still working with high odds
Despite government decision to shut down the operations of some of the companies in Kenya including Sportpesa, 1Xbet and Betin, there is still good news for sports fans. Some of the sites with the highest odds remain active, and you can enrol today following straightforward steps. Furthermore, these companies have greatly improved, and you can receive your payments within a good time after winning. Here are some of the sites you can depend on:
1. Odibets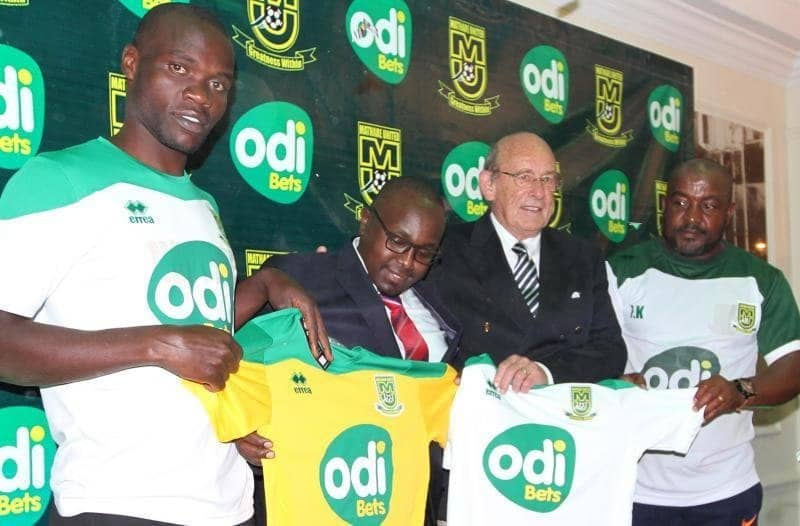 Odibets is one of the sites that has the best odds in Kenya today. Since the ban on some of the companies, it is apparent that Kenyans had to seek other alternatives, one of these alternatives was Odibets due to their high odds and simplicity to use. The company uses the #betExtraODinary hashtag – a catch for the youth. The company joined the Kenyan bookies market this year and since then has become a favourite for most people, especially in major towns and cities. Here are some of the features to look forward to:
Simple registration taking less than 30 seconds to create an account
Free Ksh.30 bet once you join the company
Free data bundle once you register and deposit your stake worth Ksh.49 and above
Free refund once you deposit your stake for the first time
Cashback for the first loss as a customer. This refund comes in the form of a bonus
There are more than 500 events you can use to create your odds and place your bet
24/7 customer service
READ ALSO: Odibets announce plans to deduct 20% from winnings as per Finance Act 2018
2. 22bet.co.ke
It is one of the newest sites in Kenya and offers tons of advantages for its customers. You can have access to multiple markets and more than 1000 events to look at every day. It has a rich database for different types of bets and offers a great selection for international games and markets where customers can take advantage. Here are some of the advantages that await you at 22bet:
24/7 support
Matches of day selection for you
Various payment options for depositing and withdrawal of funds
Live bets for all games
3. Betway
Betway has been one of the best betting sites in Kenya. It offers various opportunities for its users, including a jackpot and one of the lowest acceptable stakes so far. Users can deposit their money through M-Pesa and withdraw within the shortest time possible.
In addition to the advantages you get from your big wins, you can also take advantage of the large scope in terms of games and short payout times. It is one of the betting sites for football you can trust to get the highest odds. Their payouts are usually on time, and they respond to your queries on time.
4. Betika
Betika is one of the most preferred options for sports. Unlike other companies, it primarily focuses on sports and leaves out all the other unnecessary distractions when it comes to sports. The user interface is easy to use and offers one of the easiest jackpots to play and potentially win. It is one of the online betting sites with high odds, especially when it comes to football matches in the various leagues around the world. Some of the features include:
2 million shilling jackpot for all users who predict 12 matches correctly
Lucky number lottery for virtual games
Simple registration process
Decent odds with high wins
Variety of sports to analyze and bet
low minimum stakes
5. Eazibet
Although less known among the veterans, Eazibet is equally one of the least used sites when it comes to betting. It can be attributed to the lacking in site usability experience and efficiency. Despite the poor ease of use, the company has greatly invested in the features it offers its users. Features include:
Diverse and plentiful sports and events
Accumulator bonus for between 5 and 10 match selections
Weekly jackpots
Elaborate betting experience
No deposit fee charged
The low minimum betting amount
Jackpot bonuses
Instant withdrawals on win
Great odds for different sports
6. Shabiki.com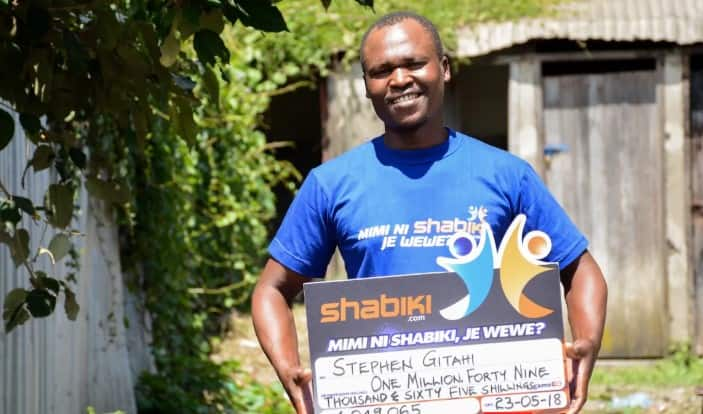 Shabiki is one of the most prominent sites after the closure of Sportpesa and Betin. The company has grown in the shortest time possible and attracted a huge following comprising of both old and young. The biggest attraction is the amount of publicity the company owners have invested in the site as well as the Ksh.20 betting amount. It also offers attractive bonuses and payouts for jackpots with ten matches, and a Kshs. 20 stake possibly winning you ksh.5 million.
READ ALSO: SportPesa news – Court ruling and fan threats
7. Mozzartbet
If you are looking for betting sites for football offering international experience, then Mozzartbet is the place for you. They offer a variety of features such as extremely low minimum stakes and high bonuses for deposits and winnings. The company started with two shops in Kawangware and Westlands to attend to the potential players and the current demand in the market. With only 20 shillings at hand, you stand the chance of winning big, with a potential ksh.10 million jackpot win. Features include:
Deposits and withdrawals at the comfort of the company shops
10 million shillings jackpot for grabs using only ksh.20 750% bonus rewards
Simple registration – SMS WIN to 29990
Available Lotto
Virtual gaming options
Two jackpots
SMS betting options available
Jackpot bonuses available
8. mCHEZA
mCHEZA is one of Kenya's best companies due to its simplified non-distractive betting features. The site concentrates on providing its users with sports betting experience far from the other non-sport distractions as offered by other companies. Although the jackpot amount is a bit low, users are treated to one of the best sporting experiences ever. The odds are very friendly, and the staking amounts are also very reasonable for the youth populations. Here are some of the features offered on the site:
Simple registration where new users can send an SMS CHEZA to 29888
Provides a variety of betting options
Virtual betting experience
Casino betting available
Unlimited invite bonuses
Variety of options to place your stakes on
9. M-Bet
M-Bet is one of the few internationally owned and managed betting companies in the country. It offers a variety of features which are very friendly to new users. The user experience and easy jackpot is a welcomed opportunity for new members, but its limited features is a possible discouragement for veteran groups. Here are some of the features it offers:
One of the sites with the highest odds
Daily jackpots for players
No withdrawal fee charged
Bonuses on jackpot predictions
Minimum jackpot stake amount required on the bet
Great odds
10. Betboss
Despite being one of the latest companies to enter the Kenyan market, this company has made a name for itself as one of the most reliable betting firms in Kenya. Fans can easily analyze games and stake their amounts through these betting sites for football. In addition to its user-friendly interfaces, it also offers unlimited options in terms of the markets available.
There are many betting companies out there where you can stake and win big. The number of betting sites in Kenya keeps rising due to the continuous increase in the number of people opting for the practice. However, the government continues to keep a close eye, especially on these upcoming sites to ensure that they adhere to the set regulations.
Disclaimer: This list represents the betting companies that remain accessible to users. However, any information provided does not serve as an encouragement or major information to rely on for your betting decisions. Make a keen analysis and final considerations before staking your money.
Subscribe to watch new videos
READ ALSO: Sportpesa Multibet – All You Need to Know
You May Also Like